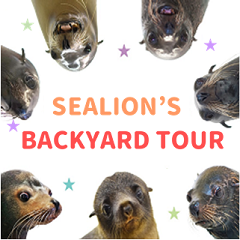 2020.SPRING
SEALION'S BACKYARD TOUR
Get a peek behind the scenes of the sea lion show pool! 
Do sea lions have earlobes? Do they have hair on their bodies? What do they eat?
Let's explore!
Location: Sea lion show pool

Registration: Starts at 2:30 p.m. at the sea lion show pool entrance
Time: Starts at 3 p.m.
Cost: 300 yen One person
Capacity: First 20 people
*The program may be changed or canceled due to the animals' health.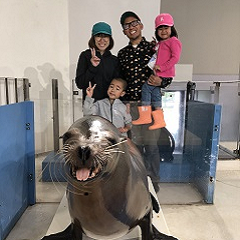 2020.SPRING
Take a photo with a smiling sea lion
Take a picture with a cute sea lion! Haru the smiling sea lion joins you for a photo with her brilliant smile! Available every day!
Registration: Starts at 12:45 p.m. at the sea lion show pool entrance
Time: starting at 13:15 p.m. (Once per day, after the 1:00 p.m. show)
Capacity: 10 groups (up to 5 people in a group)
Cost: 1,000 yen per group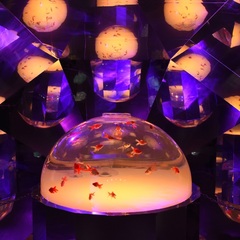 2017.SUMMER
Goldfish who swim in huge kaleidoscope.
In the exhibition room where the mirror was stretched from the ceiling to the wall like a kaleidoscope
There are aquariums where various kinds of goldfish swim and entering the exhibition space. you can enjoy the sensation that colorful goldfish are enveloped in the mysterious space reflected in the mirror.
(Permanent at 4th floor of Nixe Castle)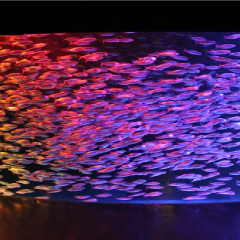 2017.SUMMER
A shooting star of countless sardines: a summer version of the sardine performance!
Starting Jun, 1, 2017, the sardine performance in the Milky Way pool has switched to the summer version. Summer performance is music and lighting reminiscent of mountains green and summer night sky and fireworks.
The sardines that swim vigorously around the tank in search of food look like swirling Full stars.
Come see the summer version until the end of August.
Performance times
Time: (1) 11:50 a.m. to noon (2) 3:10 p.m. to 3:20 p.m.
Location: the Milky Way pool under the sea lion show pool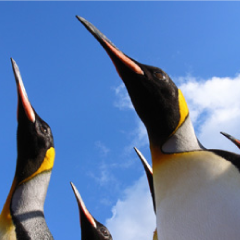 2015.WINTER
Penguin mealtime
Every Saturday and Sunday, park staff will feed the penguins and talk about the process. Please visit the Penguin House to watch!